We are Static Games.
We're passionate about making new and innovative games that people love to play. We make awesome games for the PC, mobile and web markets with a real focus on finding the fun.
Who we are.
Static Games Ltd is a small independent games development company based out of Bournemouth, UK. We are Bournemouth's newest independent development team, and also probably the shortest. We combined efforts and superpowers back in 2012 and have been saving the world and developing games ever since! We focus on developing new and innovative titles for the PC and mobile markets, which are above all else, fun to play!
Owen Chapman
Designer & Modeller
---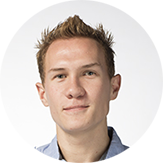 Robin Humphreyies
Managing Director
---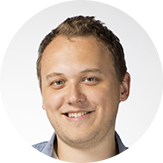 Ryan Pinfield
Gameplay Programmer
---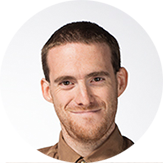 Simon Pugnet
Lead Programmer
Design
We handle all aspects of game design, from character creation through to gameplay mechanics, and everything in between! We can help to design an amazing experience for any device which will keep players coming back for more. Simply let us know what you want to convey, and any special features - we'll handle the rest!
Implement
We have years of experience developing hundreds of games across every platform you can imagine. Whether it is an app, a web game or an executable, we can help to bring your vision to life in both a fun and engaging way. Who better to bring your vision to life than an award winning game development team?
Release
We can help you to publish, or we can publish products on your behalf. Whether you're targeting iOS and Android, or setting up a web game on a server, we're more than happy to help. We can even suggest the best monetisation methods and distribution channels for PC releases, whether that means publishers, Steam Greenlight, or self publishing.
Support
We know our job isn't done once your game is released. We understand that sometimes bugs can occur and updates are needed - especially if you're releasing DLC! We love to work with our clients on an ongoing basis - not just a one off product. As a result, we guarantee to maintain and update any products we've produced for you, no questions asked.
1 If you've had a look through this site and you think we can help you out, get in contact and send us a project brief of what you're hoping to build. Try and include key information such as target audience, style of game and what message or gameplay elements you want included. Don't worry too much if you forget something - we'll be in touch anyway!
---
2 Once we've received your brief we'll have a thorough read of it and take some extensive project notes. This will help us to ensure we understand your project and your aims. Once this is done, we'll invite you in for a casual chat and a cup of tea or coffee. Once we've been fully briefed, we'll draw up a development plan and some timescales.
---
3 With a plan in place, you can sit back and relax whilst we start bringing your visions from plan to product. We'll make sure that budgets and deadlines are met, and we'll be sure to send you plenty of project updates and prototypes. All you have to do is give us your feedback, and we'll mould your game accordingly. It couldn't be easier!